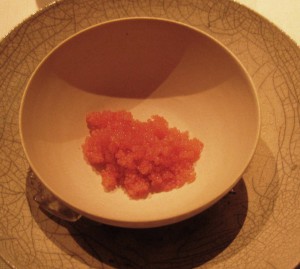 A few weeks ago I had dinner at the restaurant Mielcke & Hurtigkarl. The restaurant is located in a beautiful setting close to Frederiksberg Garden an area which is 15 minutes away from the center of Copenhagen.
I visited the restaurant with a party when I was celebrating a belated 40th birthday.
The restaurant is located in a large and beautifully decorated room. The staff is ready to
welcome guests when they walk in the door. The staff is very welcoming and the service is top notch.
My own experience: The food taste fantastic. We were served a 5 course menu and a lot of snack. The food was Asian inspired combined with Nordic ingredients. Each dish and snack was a gastronomic experience like no other, the individual dishes were cooked to perfection and the wines were served tasted great.
2 of the guests were vegetarians and were very excited about the menu as they were served. The food they were served looked like the menu the rest of us got. It is a restaurant that I can highly recommend.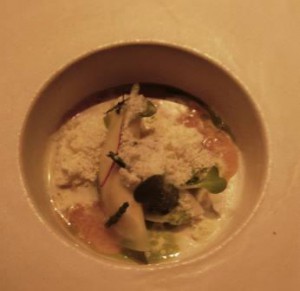 In Danish: For et par uger siden spiste jeg på restaurant Mielck & Hurtigkarl. Restauranten ligger i smukke omgivelser tæt på Frederiksberg have et område, der ligger 15 minutter væk
fra centrum af København.
Jeg besøgte restauranten med et selskab, da jeg skulle fejre en forsinket 40 års fødselsdag.
Restauranten ligger i et stort og smukt indrettet lokale. Personalet står klar til at tage imod gæsterne, når man træder ind af døren. Personalet er meget imødekommende og servicen er helt i top.
Mine egne erfaringer: Maden smage helt fantastisk. Vi fik serveret en 5 retters menu samt en masse snack. Maden har asiatisk inspireret kombineret med nordiske råvarer. Hver enkelt ret og snack var en gastronomisk oplevelse uden side, de enkelte retter var tilberedt til perfektion og de vine fik serveret smagte fantastisk.
2 af gæster var vegetarer og var meget begejstret for den menu som de fik serveret. Maden som de fik serveret lignede den menu som vi andre fik.  Det er en restaurant som jeg varmt kan anbefale.
Facts: Mielcke & Hurtigkarl, Frederiksberg Runddel 1, 2000 Frederiksberg, phone: + 45 38 34 84 36, web: www.mhcph.com