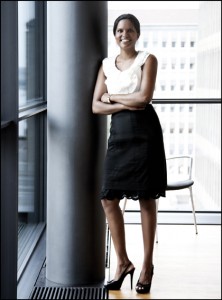 My name is Zoë Escher, I am a passionated sushi chef and Sake Sommelier, author of the cookbook Matcha, omakase og sushi.
I am known from the following magazines and newspapers in Danish such as ALT for damerne, Berlingske, Copenhagen Food, Femina, Hotel & Restauranter and Mad & Bolig.
I was raised in a Dutch family and since I was little, I was taken with around while traveling in Europe, where I was introduced to all sorts of kinds of food, and this sparked my taste buds to a degree that still hangs on. The taste of good and weel-prepared food.
I really appreciate good food and gourmet cuisine.

In 2006 I traveled to Los Angeles, where I was trained sushi chef and Sake Sommelier at the California Sushi Academy.
The course was led by the highly acclaimed, Japanese director Toshi Sugiura, who is also celebrity chef in Hollywood and judge at the sushi competitions in Japan.
Additonally, I have a weakness for big cities, I have visited most of the capitals in Europe and a handful of large cities outside Europe.
While there are a myriad of beautiful and inspiring cities, Copenhagen will always belong to my heart.
The architecture, culture, gastronomy, shopping, the beautiful canals and especially the many happy residents who daily cycles through the city. A city that never sleeps.
Copenhagen has always something new to offer. Do keep an eye on this blog for inspiration.
You are also welcome to follow me on Instagram: zoe_escher.