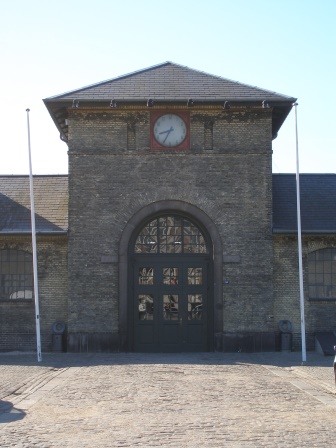 Øksnehallen located in the meatpacking district near the straw market square. Øksnehallen was built in 1901 and the house has 1,600 head of cattle for about 20 years.
When Øksnehallen did not live up to the rules building was empty for many years. Since then the building has been renovated and is now used Øksnehallen for cultural events and events for business.
My own experience: During the time I lived in Copenhagen, I have participated in many different types of exciting events. Events are worth a visit if you stay as a guest in Copenhagen.
In Danish: Øksnehallen ligger i kødbyen tæt på halmtorvet. Øksnehallen blev bygget i 1901 og har huset 1600 stykker kvæg i ca. 20 år.
Da Øksnehallen ikke levedes op til reglerne stod bygningen tom i mange år. Sidenhen er bygningen blevet renoveret og i dag bruges Øksnehallen til kulturelle arrangementer og arrangementer for erhvervslivet.
Mine egne erfaringer: I den tid jeg har boet i København har jeg deltaget i mange forskellige typer af spændende arrangementer. Arrangementer som også er værd at besøge, hvis du opholder dig som gæst i København.
Facts: Øksnehallen, Halmtorvet 11, 1700 Copehagen V, phone: +45 33 29 80 60,
web: www.dgi-byen.dk/oeksnehallen/