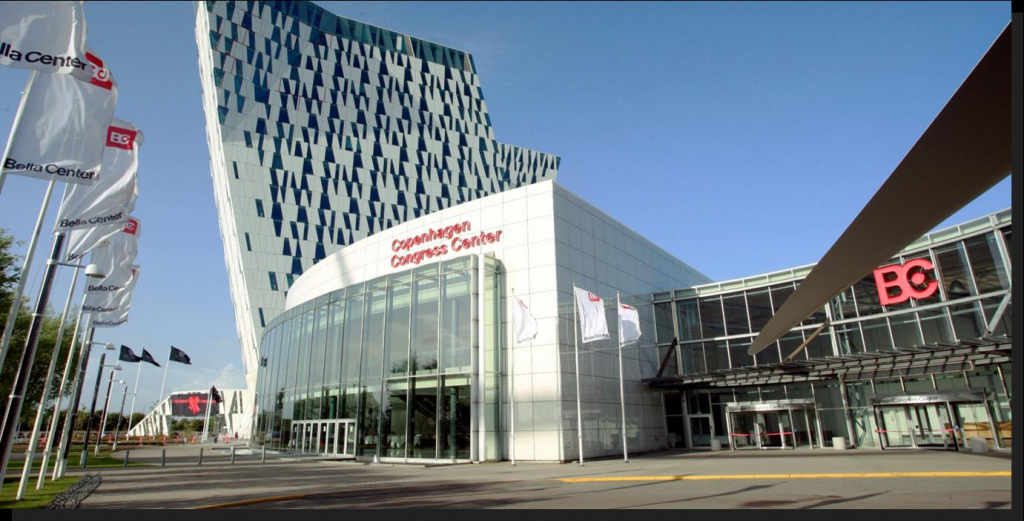 Bella Center is Scandinavia's largest exhibition and convention center located in the
Copenhagen area also called Ørestad.
All year you will find various international and national trade fairs, conferences and lectures.
My own experience: In the many years I have lived in Copenhagen, I have visited Bella Center several times. In this place held many exciting activities throughout the year. I highly recommend visiting one of their many activities.
In Danish: Bella Center er Skandinaviens største udstillings- og kongrescenter der ligger i
København i området der også kaldes Ørestad.
Året rundt finder du forskellige internationale og nationale messer, kongresser og foredrag.
Mine egne erfaringer: I de mange år jeg har boet i København, har jeg besøgt Bella Centeret flere gange. På dette sted afholdes mange spændende aktiviteter i løbet af et år. Jeg kan varmt
anbefale at besøge en af deres mange aktiviteter.
Facts: Bella Center, Center Blvd. 5, 2300 Copenhagen S, phone: +45 32 52 88 11,
web: www.bellacentercopenhagen.dk/