Last night I visited Restaurant Format which is located in Copenhagen city center in Skt. Annæ hotel.
The restaurant has a warm southern European atmosphere and you have the feeling of sitting on a small square in Spain.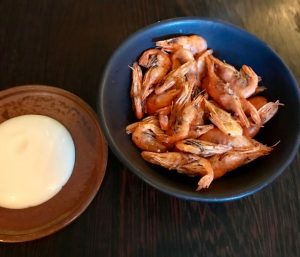 Will Smith the Head chef has worked for several years as Assistant Head chef at Geranium Restaurant. Wills style is very different. I was served a string of delicate and tasty snacks and dishes with an international touch. The dishes are simple in their impressions but have many contrasts and fine flavors which harmonize in the best way.
For the dishes I had served wines that matched perfectly to the food.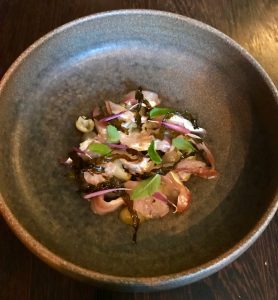 My own experience: I have eaten at Restaurant Format a few times and it is a gastronomic experience that exceeds my expectations every time. This applies to both the food and the wines that serve in restaurants. There's only one to say I'm a fan of Will's food. It is a restaurant that I would highly recommend.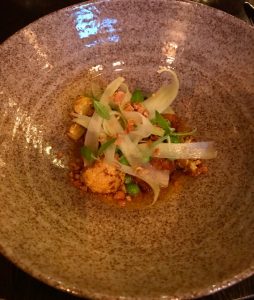 In Danish: I går aftes besøgte jeg restaurant Format som ligger i København centrum i Skt. Annæ hotel.
Restaurant har en varm sydeuropæisk stemning, og man har en fornemmelse af at sidde på et lille torv i Spanien.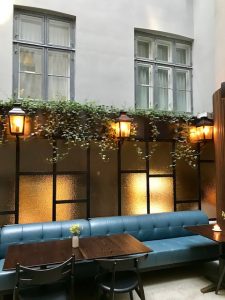 Will Smith som er køkkenchef har arbejdet i flere år, som Assisterende køkkenchef på restaurant Geranium. Wills stil er noget andet. Jeg fik serveret en perlerække af delikate og velsmagende snacks og retter med et internationalt fingeraftryk. Retter som er enkle i deres indtryk, men har mange kontraster og fine smagsnuancer, som harmonere på bedste vis.
Til retterne fik jeg serveret vine som matchede perfekt til maden.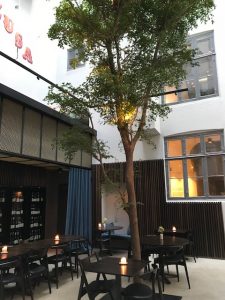 Mine egen erfaring: Jeg har spist et par gange på restaurant Format og, det er en gastronomisk oplevelse som overstiger mine forventninger hver gang. Det gælder både maden og de vine som servere i restauranter. Der er kun et at sige, jeg er fan af Wills mad. Det er en restaurant som jeg varmt kan anbefale.
Facts: Restaurant Format, Sankt Annæ Pl. 20, 1250 Copenhagen K, phone: +45 69 15 65 85, web: Restaurant Format