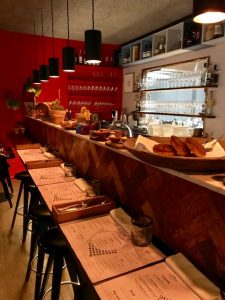 In central Copenhagen you can find a Latin American restaurant called PMY. It is a small restaurant that makes unique and tasty dishes from Venezuela.
PMY has a fixed menu consisting of 4 dishes. Of the 4 dishes, some of the dishes are served as sharing food. You can choose to start the dinner with a small snack or bubbles.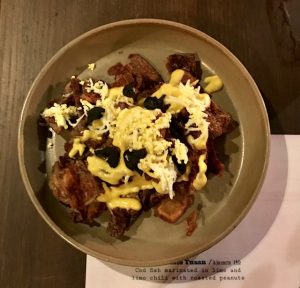 The staff are friendly and accommodating and serve the dishes as soon as they are cooked.

My own experience: I visited the restaurant 14 days ago. It is a cozy little eatery that makes interesting and tasty Latin American dishes. It is about time that the Latin American cuisine entered Copenhagen. I can highly recommend the restaurant.
In Danish: I indre København ligger en latinamerikansk restaurant ved navn PMY. En lille restaurant som laver unikke og velsmagende retter fra Venezuela.
PMY har et fast menukort som består af 4 retter, dertil kan du som gæst vælge at starte middagen med en lille snack eller bobler. Ud af de 4 retter bliver nogle af retterne serveret som dele mad.
Personale er venlige og imødekommende og servere retterne lige så snart de er tilberedt.

Mine egne erfaringer: Jeg besøgte restauranten for 14 dage siden. Det er et hyggeligt lille spisested, som laver interessante og velsmagende latinamerikanske retter. Det er på høje tid, at det latinamerikanske køkkengør sit indtog i København. Jeg kan varmt anbefale restauranten.
Facts: PMY, Tordenskjoldsgade 11, 1055 Copenhagen K, phone: + 45 50 81 00 02, web: PMY