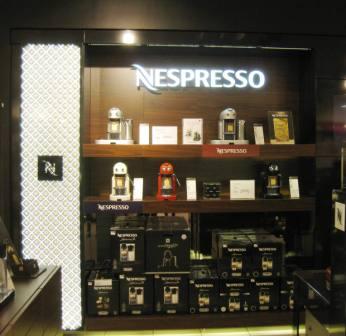 Nespresso was founded in 1986 and launched in Switzerland, Japan and Italy.
Nespresso has developed various coffee coffee machines have been developed over time. It is a coffee machines that make espresso, classic coffee, capputino and more. Today Nespresso best known for their coffee machines where you get a capsule in the machine. Nespresso sells
various capsules containing coffee of different strengths. Perfect for those who enjoy a good cup of coffee alone and in the company of others.
My own experience: My parents have a coffee machine from Nespresso, and they have several different types of capsules in their homes. I drink with great pleasure from coffee Nespresso, I am pleased that they also have a mild which I prefer.
In Danish: Nespresso blev grundlagt i 1986 og blev lanceret i Schweiz, Japan og Italien.
Nespresso har udviklet forskellige kaffemaskiner er blevet udviklet igennem tiden. Det er
kaffemaskiner der laver espresso, klassisk kaffe, capputino og meget mere. I dag er Nespresso mest kendt for deres kaffemaskiner hvor du kommer en kapsel i maskinen. Nespresso sælger forskellige kapsler der indeholder kaffe af forskellige styrker. Perfekt til dig som nyder en god kop kaffe alene og i selskab med andre.
Mine egne erfaringer: Mine forældre har en kaffemaskine fra Nespresso, og de har flere
forskellige typer af kapsler i deres hjem. Jeg drikker med stor glæde fra kaffe Nespresso, det glæder mig at de også har en mild som jeg foretrækker.
Facts: Nespresso, Magasin department store, Kongens Nytorv 13, 1095 Copenhagen K,
phone: +45 33 11 44 33, web: www.nespresso.com/