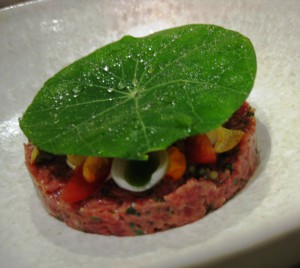 On my birthday, I visited for the first time the Hotel d'Angleterre.
It is a hotel that was quite recently renovated with respect for its history, and arranged in a way so the hotel comes into its own.
That day I went there to eat at the one star Michelin restaurant Marchal located in the hotel itself. Marchal has a delicious a la carte menu featuring various beautiful and tasty dishes.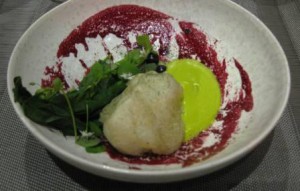 I would like to taste as many dishes as opportunity, dishes that were combined in interesting ways that would provide with some unique flavors. So I ordered four different dishes from their a la carte menu.
My own experience: I have only this to say. The dishes were delicious and tasted fantastic, the wines gave the courts a boost and the whole atmosphere of the restaurant made the visit a memorable experience. It is a restaurant that I highly recommend.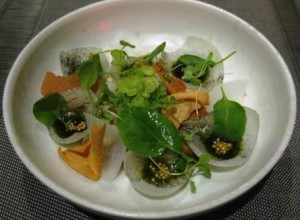 In Danish: På min fødselsdag besøgte jeg for første gang hotel d'Angleterre.
Det er et hotel som er renoveret med respekt for dens historie, og indrettet på en måde så hotellet kommer til sin ret.
Den dag handlede mit om at spise på 1 stjerne Michelin restaurant Marchal der ligger i selve hotellet. Restaurant Marchal har et lækkert a la carte kort der byder på forskellige skønne retter.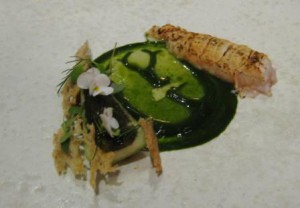 Mine egner erfaringer: Jeg vil gerne smage så mange retter som mulighed, retter der var kombineret på interessante måder som vil give nogle unikke smagsoplevelser. Derfor bestilte jeg 4 forskellige retter fra deres a la carte kort.
Der er kun et at sige. Retterne var delikate og smagte fantastisk, vinene gav retterne et løft og hele stemningen på restauranten gjorde besøget til en mindeværdig oplevelse. Det er en restaurant som jeg varmt kan anbefale.
Facts: Restaurant Marchal, Kongens Nytorv 34, 1050 Copenhagen K, phone: +45 33 12 00 94, web: www.dangleterre.com/