Shamballa Jewels was founded by the brothers Mads and Mikkel Kornerup in Copenhagen,
Denmark.


Mens bracelets
In 2001 Mads Kornerup signed what is known today as the iconic Shamballa Bracelet. The bracelet comprised of diamond stubbed gold beads strung together by the ancient macramé technique. Together the brothers developed the bracelet designs further, and they have since expanded our range to include rings, earrings, cufflinks and necklaces.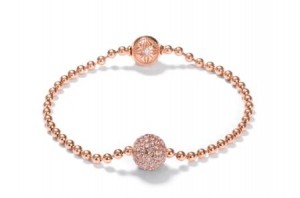 Royal bracelet also worn by HRH Crown Princess Mary of Denmark
Star rap musician Jay Z was the first to custom order a Shambella Bracelet. Today, their clients count Karl Lagerfeld, HRH Crown Princess Mary of Denmark, HRH Crown Princess Mette Marit of Norway, Carine Roitfeld, Gwyneth Paltrow, Diane Von Furstenberg and Giorgio Armani.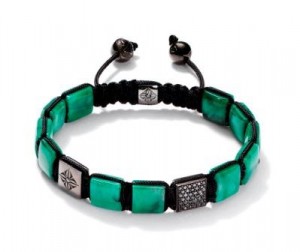 Bracelet Kopia
My own experience: I have visited Shamballa Jewels flagstore in Copenhagen. The store is very beautiful and elegantly furnished with high ceilings.
In the store I was greeted owner Mikkel Kornerup who told me about the exclusive bracelet that is made ​​both for women and men. They have 3 people who sit everyday and hand weaves the famous bracelet.
In Danish: I 2001 designede Mads Kornerup hvad der i dag er kendt som den ikoniske Shamballa armbånd. Armbåndet består af diamanter og guldperler flettet sammen ved brug af den gamle macramé teknik. Sammen har brødrene videreudviklet armbånd design, og de har siden
udvidet vores repertoire til også at omfatte ringe, øreringe, manchetknapper og halskæder.
Rap musikeren Jay Z var den første der bestilte et specielt designet Shambella armbånd. På deres kundeliste finder man Karl Lagerfeld, HKH Kronprinsesse Mary af Danmark, HKH
Kronprinsesse Mette Marit af Norge, Carine Roitfeld, Gwyneth Paltrow, Diane Von Furstenberg og Giorgio Armani.
Min egne erfaringer: Jeg har besøgt Shamballa Jewels i København. Forretningen er meget smuk og eksklusivt indrettet med højt til loftet.
I forretningen fik jeg hilst på ejeren Mikkel Kornerup der fortalte, om de eksklusive armbånd bliver både lavet til kvinder og mænd. De har 3 personer som sidder hverdag og håndfletter de berømte armbånd.
Facts: Shamballa Jewels, Ny Østergade 7, 1101 Copenhagen K, phone: +45 33 36 59 59,
web: www.shamballa.dk