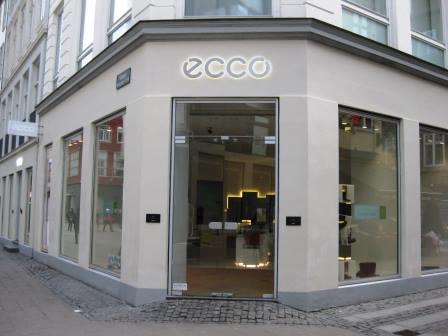 Ecco shoes are a Danish company which was founded in 1963 Bredbro in Jutland.
Through the times Ecco shoes has grown into an international company that sells shoes for all parts of the world.
Ecco shoes make quality shoes for women, men and children based on the foot.
My experience: As a child, I have wore Ecco shoes, I have benefited greatly.
In Danish: Ecco sko er en dansk virksomhed som blev grundlagt i 1963 Bredebro i Jylland.
Igennem årerne er Ecco sko vokset til en international virksomhed der sælger sko til alle
verdensdele.
Ecco sko laver kvalitets sko til damer, herre og børn der tager udgangspunkt i foden.
Mine erfaringer: Som barn har jeg gået i Ecco sko, det har jeg haft stor glæde af.
Facts: Ecco Shoes, Østergade 55, 11 Copenhagen K, phone:  +45 3312 3511,
web: http://global.ecco.com/