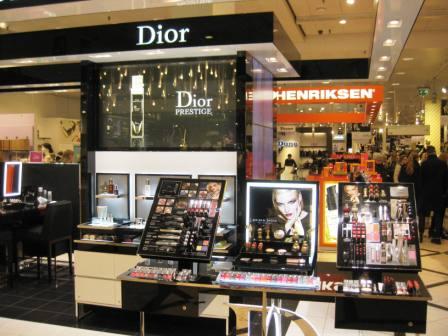 Christian Dior is an international acclaimed French fashion designer. His collection is known for its elegance and prominence of female forms.
In Denmark, Christian Dior is best known for its wide selection of make-up and skin care products. New exclusive make-up series that follows the current trend is launched once a year.
My own experience: I have several time purchased and use make-up from Christian Dior. It is a brand that I have been happy to use for many years. It is a brand which I highly recommend.
In Danish: Christian Dior er en international anderkendt fransk modeskaber. Hans kollektion er kendt for sin elegance og fremhævelse af kvindelige former.
I Danmark er Christian Dior mest kendt for sit store udvalg af make-up og hudplejeprodukter. Nye eksklusive make-up serier der følger tidens trend lanceres engang om året.
Mine egne erfaringer: Jeg har i adskillige købt og bruger make-up fra Christian Dior. Det er et mærke som jeg har været glad for i mange år. Det er et mærke som jeg varmt kan anbefale.
Facts: Magasin department store, Christian Dior, Kongens Nytorv 13, 1095 Copenhagen K, phone: +45 33 11 44 13, web: www.magasin.dk/