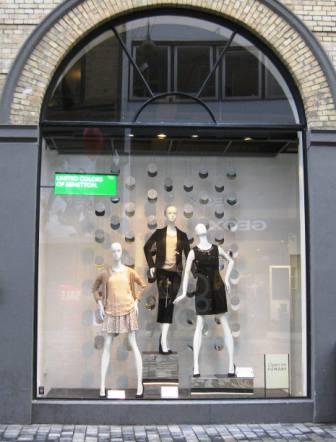 Benetton is an international Italian design brand. The brand was founded in 1960 Luciano Benetton Treviso. Bentton makes timeless collections for ladies and gentleman of high quality.
Benetton received much attention in the 80s when they made marketing campaign "United Colors". In that period, woolen sweater that could come in all colors very popular and were worn by today's youth.
Today Bentton have 6,200 stores in 120 countries.
My own experience: I have over the years bought their sweaters in different colors. They have a quality that I have always been very pleased about. It is a brand which I highly recommend.
In Danish: Benetton er et internationalt italiensk designmærke. Mærket blev grundlagt i 1960
Luciano Benetton i Treviso. Bentton laver tidsløs kollektioner til damer og herre af høj kvalitet.
Benetton fik meget opmærksomhed i 80'erne, da de lavede markedsføringskampagnen "United Colors". I den periode var uldsweater som kunne fås i alle farver meget populære, og blev båret af tidens unge.
I dag har Bentton 6.200 butikker i 120 lande.
Mine egne erfaringer: Jeg har igennem årene købt deres sweater i forskellige farver. De har en kvalitet som jeg altid har været meget glad for. Det er et mærke som jeg varmt kan anbefale.
Facts: Benetton, Købmagergade 24, 1150 Copenhagen K, phone: + 45 33 32 14 32,
Web: www.benetton.com