Valentino is an Italian design which is known for its high quality. Most people have heard about the designer Valentino Garavani who has starred in movies and various design programs.
The brand Valentino is sold in Copenhagen. It is, however, quite recently, the designer chooses to open a store and sell its beautiful collection of Købmagergade. One of Copenhagen's most visited shopping streets.
My own experience: I have not yet visited the store. The shop is beautifully decorated and the exclusive collection is very appealing.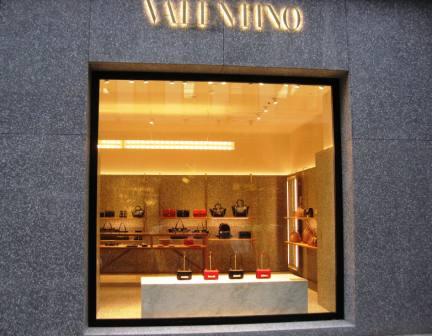 In Danish: Valentino er et italiensk design der er kendt for sin høje kvalitet. De fleste har hørt om designeren Valentino Garavani der har medvirket i film og forskellige designprogrammer.
Mærket Valentino bliver forhandlet i København. Det er dog ganske nyligt, at designeren vælger at åbne en forretning og sælge sin smukke kollektion på Købmagergade. En af Københavns mest besøgte indkøbsgader.
Mine egne erfaringer: Jeg har endnu ikke besøgt forretningen. Forretningen er smukt indrettet og den eksklusive kollektion virker indbydende.
Facts: Valentino, Købmagergade, web: www.valentino.com/dk