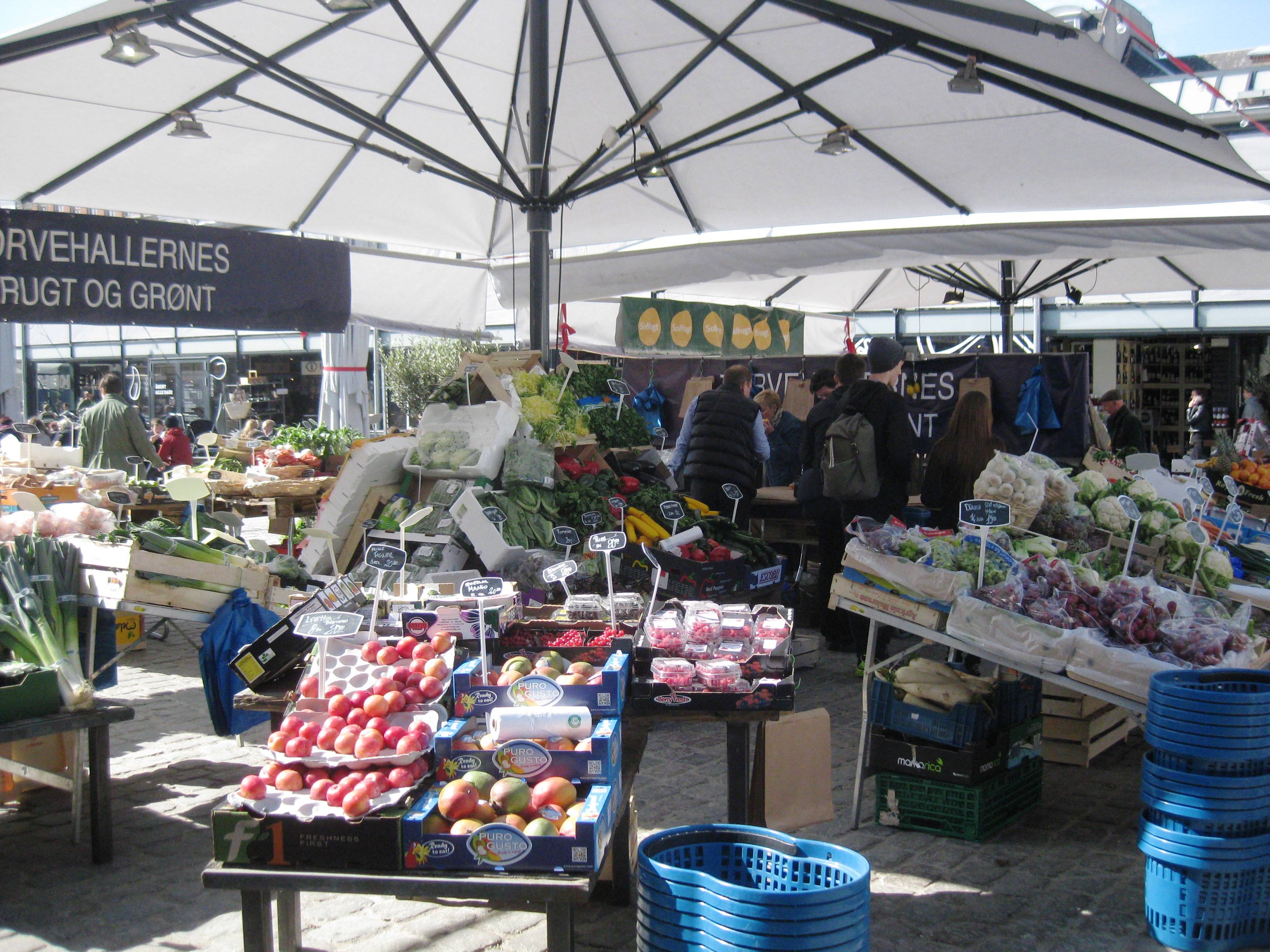 Israel's square is located by Nørreport station in the center of Copenhagen. The farmers market is placed in between the market halls buildings.
Since 1800 Israel's square has hosted national farmers of vegetables to individuals and
businesses.
In 2007 the farmers market was closed down and market halls was built on the spot and opened in 2011.
Since then, the farmers of vegetables moved into the square. You can buy every day fresh and organic vegetables of high quality at good prices.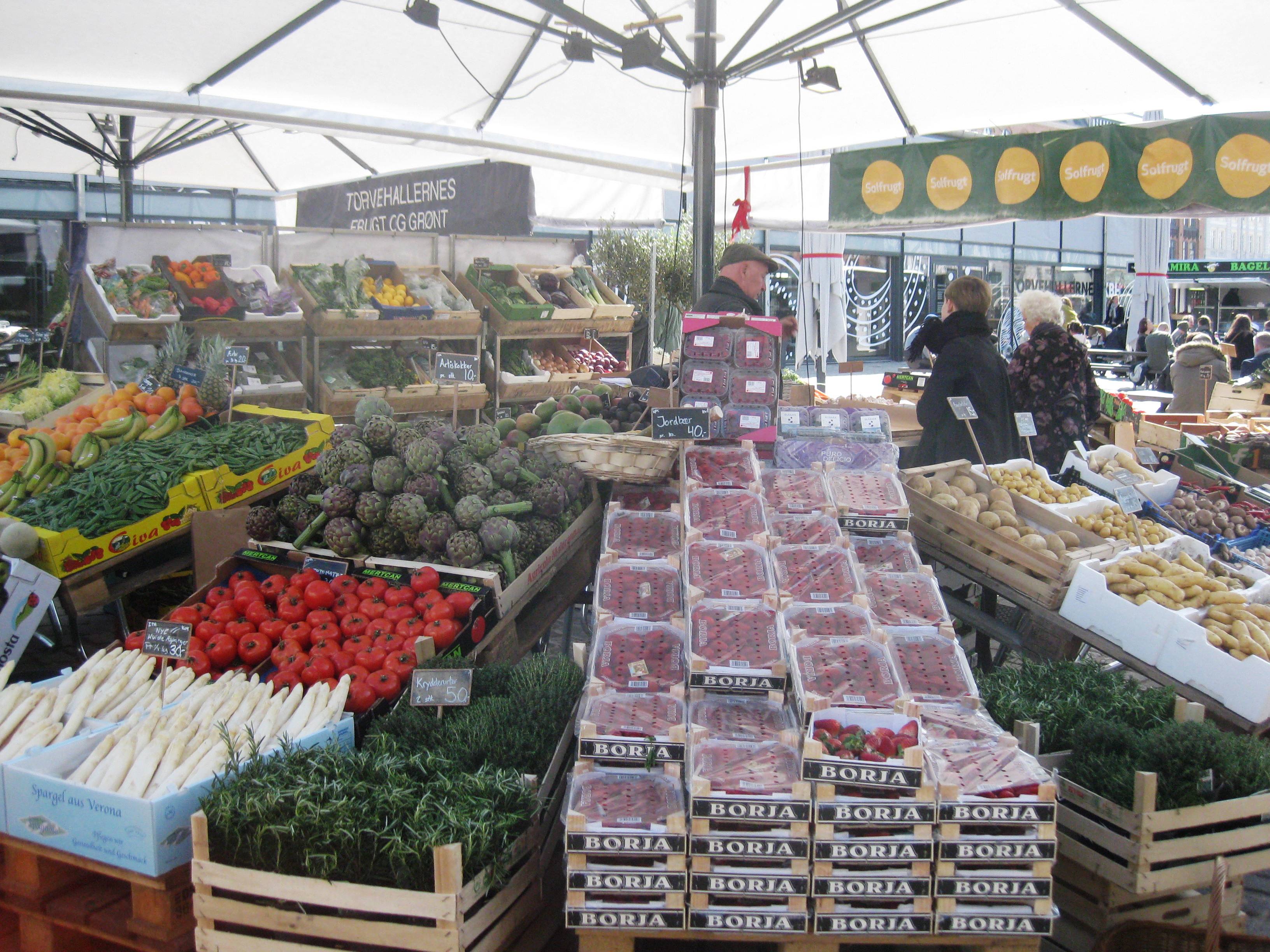 My own experience: I have been going to farmers market for many years. The atmosphere and presentation of the variety of vegetables is definitely worth a visit, and I rarely walk away
without fresh fruit.
In Danish: På Israels Plads ved Nørreport Station ligger et lille grønttorv mellem Torvehallernes bygninger.
Siden 1800talllet har Israels plads huset landets forhandlere af grønsager til private og virksomheder.
I 2007 lukkede Israels plads og der blev byggede Torvehaller til Københavnerne, som blev åbnet i 2011.
Sidenhen er forhandler af grønsager rykket ind på pladsen, og du kan nu købe friske og
økologiske grønsager af høj kvalitet til gode priser.
Mine egner erfaringer: Jeg er kommet på grønttorvet i rigtig mange år. Stemningen og
præsentationen af de mange forskellige grønsager er helt klart et besøg værd, og jeg er sjældent gået derfra uden frisk frugt.
Facts: Grønttovet mellem Torvehallerne, Frederiksborggade 21, 1360 Copenhagen K